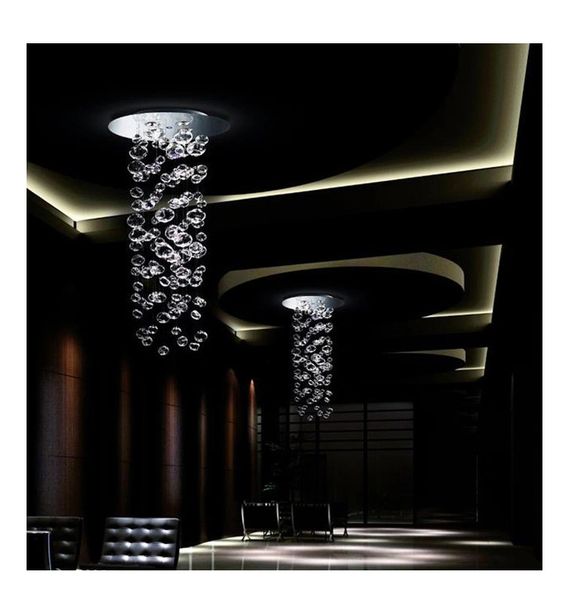 GLASS DROPS
GLASS DROPS is a very modern chandelier that fits any space in your home.
Nothing adds more grace, sophistication, and elegance to a room than a stunning chandelier. The GLASS DROPS is perhaps our most exceptional Murano glass chandelier. This dazzling creation beautifully displays a cascade of glass droplets, where light becomes the focal point, giving your room a new character.
Numerous nylon stings with crystal clear glass bubbles are suspended from a polished chrome ceiling plate. The glass droplets form a shimmering cascade on this amazing, rain drop like, chandelier. These beautiful glass droplets appear like dew drops falling from sky. Four spot lights located on the ceiling plate make the light dance through the glass bubbles, diffusing ethereal light to the room. This truly spectacular light will add a beautiful and very refined touch to any interior setting. Professional installation is required.
Total Drop Length: 51"
Light Source: halogen
Bulbs: 4 x 35W 12V GU5.3 base AR111 halogen
Bulbs included: yes
Material: polished chrome, murano glass
Weight: 15 lbs
Please call or email for product information.