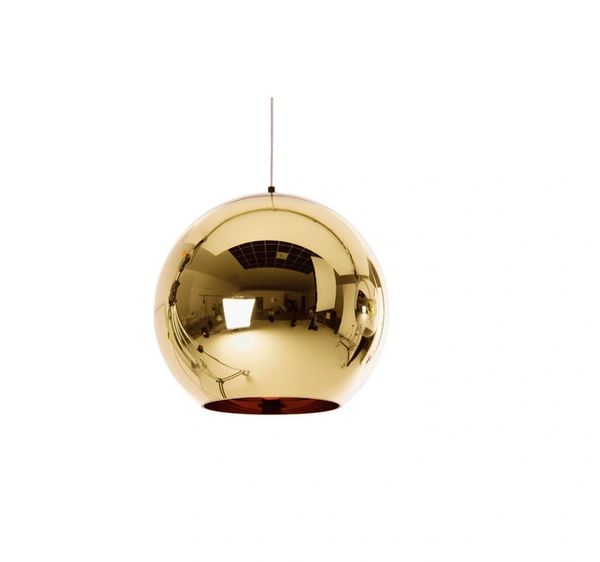 COPPER BALLS
COPPER is a very modern chandelier that fits any space in your home.
The Gold/Copper Shade highlights the dynamic and flexible properties of using bright elements in your room. It is made of a vacuum metallized glass film, only microns thick, on the interior of each sphere, creating an enriched and softened light source.
The Copper Shade brings a sculptural sophistication to any interior, either alone or grouped as a dramatic chandelier cluster. The outside color can be gold, silver and copper. The inside is Copper for must variations.
17.7" D ‐ with 98" of clear cable and a chrome metal canopy.
Dimensions
17.7" D X 16.4" H; 106.9" max height
Please call or email for product information.