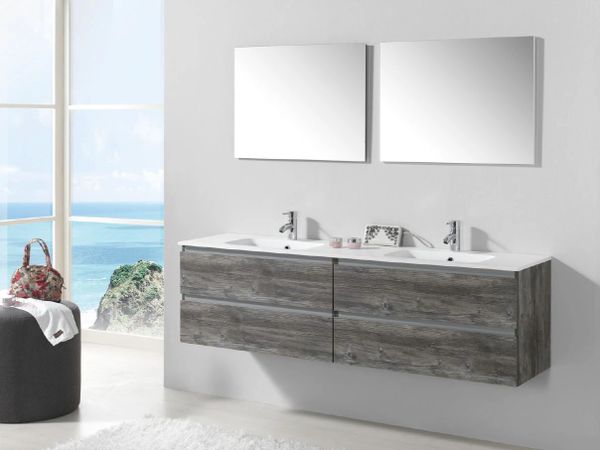 YASMIN 72 NATURAL
If you are looking to fill your space to the max, this ultra modern Vanity set of 72" wide is the only one of its kind.
With a set of four draws of 36" each with soft closing system, will maximize the storage solution in your bathroom while adding a touch of elegance, luxury and sophistication.
This set includes the mirrors, drain system and faucets of your choice.
It comes in Natural and Pine finish.
This amazing top is made of cast-polymer. A very solid surface tasted against scratches and discoloration, made from cultured granite, cultured onyx, cultured marble and solid natural resins.
Please contact us for faucets and finishes options.
Size: 72" W x 19" L x 24" H